Carter-A259 wrote:
Could you please try to make a greyish-black tactical vest? Thank you.
I'll give it a try!
Here are two MC requested:
Fable III Highwayman: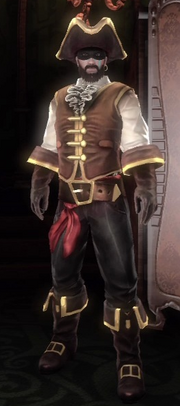 I like 'em. Could've been better I suppose, but I can't make 'em perfect.
@Baylego: Sorry, I hate to say this, but I couldn't find any Endor torsos to work with.
Feel free to make another request, though.

_________________


LEGO Builder, Writer, Video-Gamer, Greaser, History Professor, Swordsman, and Military Collector. I am the Most Interesting Man in the World. :p