Somewhere in small town America reside the Heavy hitters...
These pipe wielding wild men act as the unofficial law in their area. Frequently at war with rival gangs and the local law enforcement, the gang although not well armed, is well muscled and numbers are on the increase as prospects are patched in and affiliates are patched over in preparation for war with a rival gang across the border..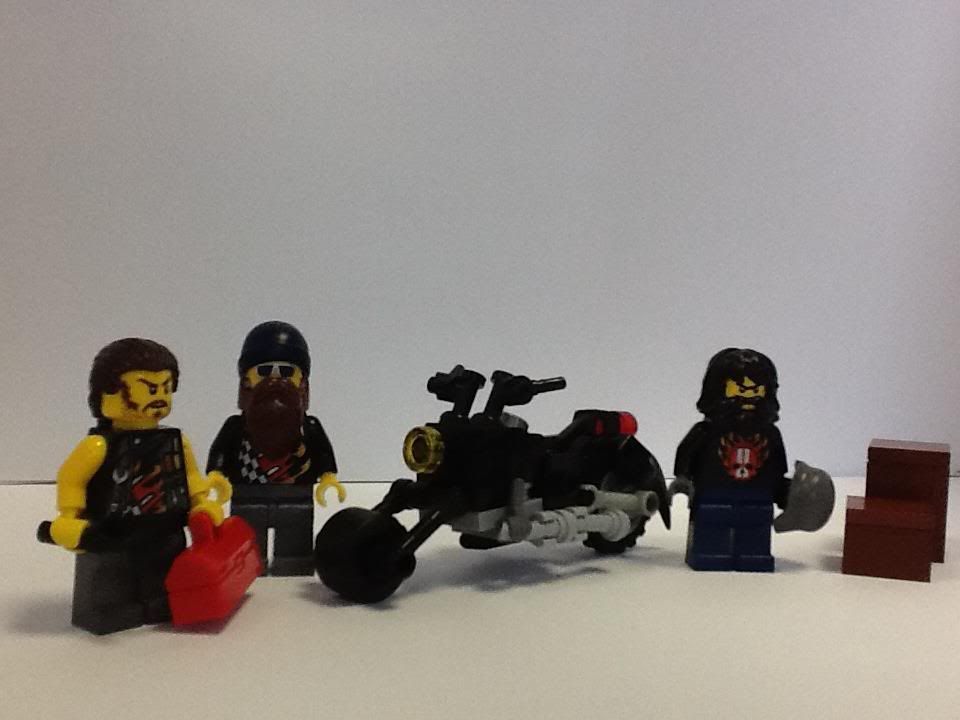 Heavily inspired by the Sons of Anarchy (if you hadn't already guessed) and seeing an awesome youtube Bike compilation by Karwikv1. Initially the bike was ridable (2wide) but it looked a little too long.
I plan to paint up some tatts on the Mechanic and tool up the boys with their own bikes and kit, perhaps a beat up pick up truck
.
I think I have some better heads too!